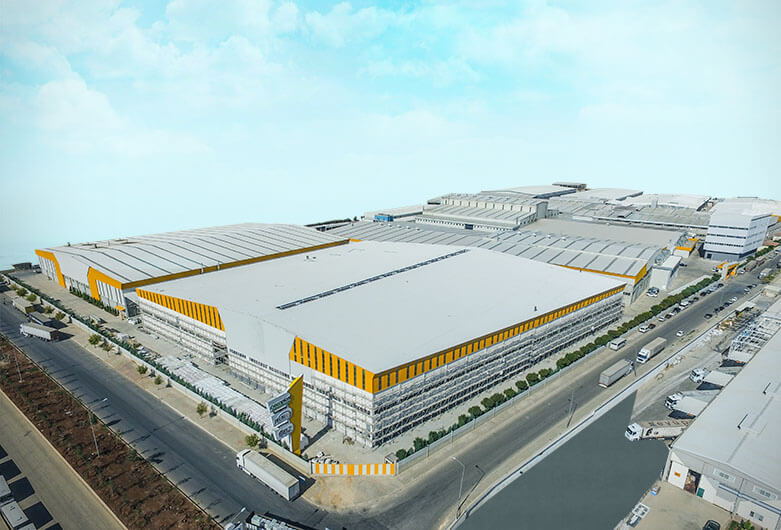 Ecoplast has been established since 2009 in Gaziantep ,while in these years Ecoplast made major investment and development in the industry to develop a major investment. Such as printed , unprinted polyethylene film , stretch film ,shrink film ,plastic bags, promotion bags etc..
Ecoplast , located in a total 100.000 square meters area and 80.000 square meters indoor space,
Ecoplast Plastik Ambalaj, supplier of industry,agriculture and service sector adopted as a principle to served the buyers with the highest quality indifferent from their scales both local and internationaly partnered with many companies Ecoplast Plastik Ambalaj organized to serve with the understanding of perfection in not only on production but also after sales services
Ecoplast Plastik Ambalaj has achieved to become one of Turkey's most successful enterprises with its over 900 employees approximately 150.000 ton annual capacity and reliable financial situation through its successful organizational management,customer oriented approach and innovative production.
We have 5.000 ton of blow film capacity 3.000 ton printed capacities also we are preparing our cliche with NX-HD technology 8 color German Technology printing machines and also nano technology stretch film machine with 7 layer ( Ecoplast is the first company who owned this machine in Turkey) Since the year of its establishment; Ecoplast Plastik Ambalaj as a producer with high awareness of environment,adopts to fulfill all its responsibilities as a principle. Being in the business, Ecoplast Plastik Ambalaj has been successfully keeping its position as one of the biggest customer of PETKİM and other international raw-material supplier for years.
With the advantage of large capacity and flexible production ability ECOPLAST easily and quickly responses to various demands with its competitive prices beside its hundreds of current products thanks to its experienced marketing and R&D staff,company develops new products according to needs of customer or conditions of the era. Ecoplast Plastik Ambalaj exports to over 65 countries and strenghtened its leadership in its industry in Turkey directed its interest to international market with its huge marketing share and crisis-proof administrative structure.